Comp Sci Mixer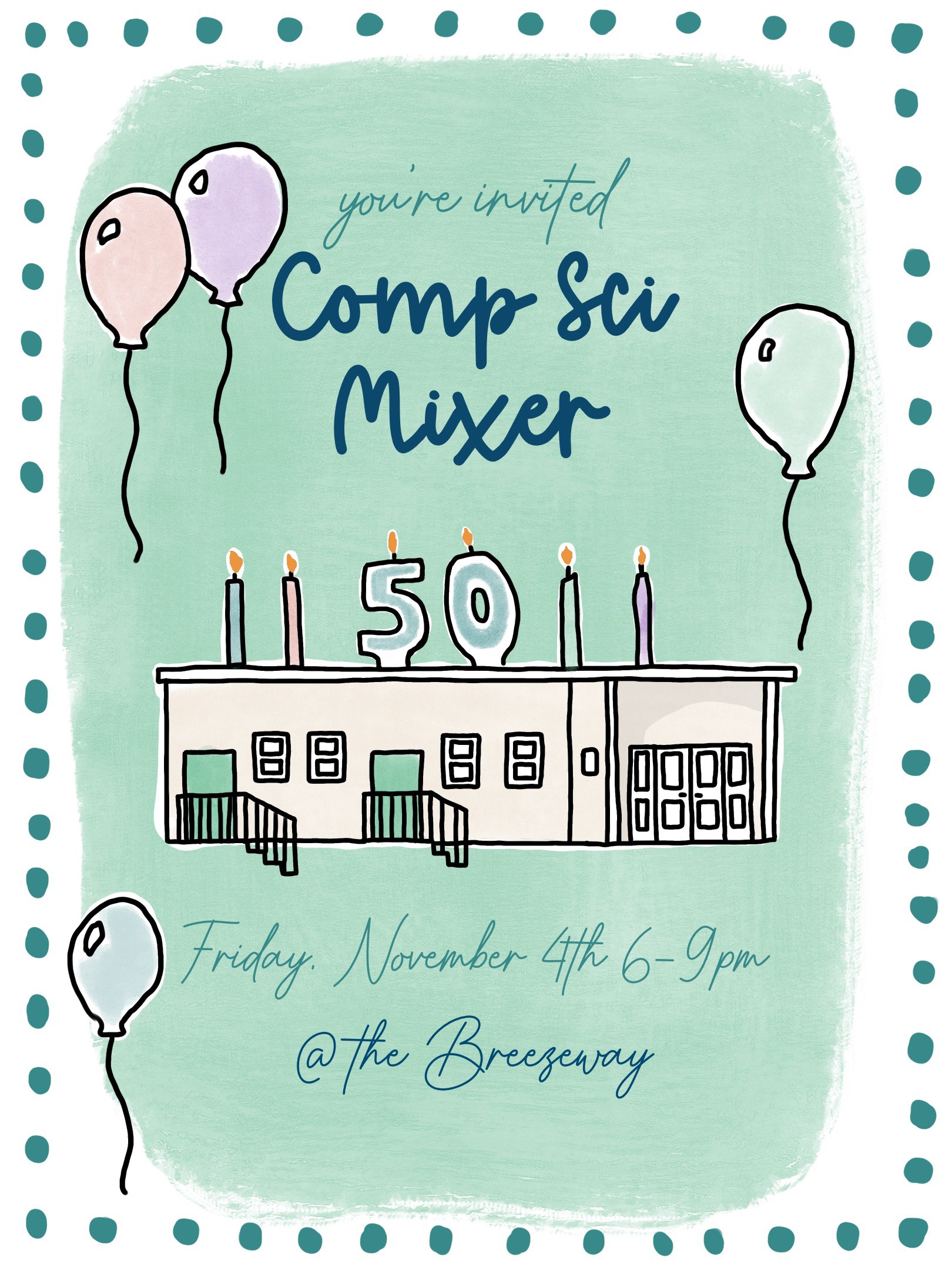 First mixer post-covid, and we've managed to arrange the Breezeway!
You're invited to this special celebration of a certain building on campus likely most of you have spent lots of time in…
This is being organized by both the undergraduate and graduate computer science societies, any and all are welcome to drop!
For updates on the event (or if you have any questions), join our Discord!